Follow us for the latest news and upcoming events on:
Facebook or Instagram
UPCOMING SHOWS

13.11.21 – 'Crazy Eathlings Collab Tape – Episode II' – official release party, t.b.a.
26.06.22 – Baroeg @ Wavefest presents, ROTTERDAM – w/ Test Dept + Qual

all live show dates subject to corona measures
NEWS
LIVE STREAM VIDEOS
During the corona pandemic we did some live stream concerts. Here are two of them.
29.12.20 – NEW LIVE-STREAM VIDEO: ⟁⟁⟁MuTANt Transmissions Festival⟁⟁⟁
01.09.20 – NEW VIDEO: "DARÜBER REDEN WIR NICHT"
23.07.20 – LISTEN TO SNIPPETS NEW EP: "Darüber reden wir nicht"
11.06.20 – NEW EP ANNOUNCEMENT: "Darüber reden wir nicht"
05.11.19 – MUSIC VIDEO: GUT GEMACHT
Taken from our 12″ DREIHEIT, Onrijn Records
08.07.19 – NEW VIDEO: GLAUBEN
Taken from our upcoming 12″ EP "DREIHEIT" on Onrijn Records.

UPCOMING: SUMMER & DREIHEIT TOUR 2019
15.07.19 – Valkhof Festival, w/ Wout Waanders, NIJMEGEN
19.07.19 – Zwarte Cross, w/Wout Waanders, LICHTENVOORDE
19.07.19 – Hall of Fame, TILBURG
26.07.19 – ACU, UTRECHT
28.07.19 – Gentse Feesten @ Kinky Star, GENT [B]
12.09.19 – Bastion, BOCHUM [GER]
14.09.19 – Urban Spree, w/Dada Pogrom, BERLIN [GER]
25.10.19 – Pierre Grasse, HALLE (Saale) [GER]
26.10.19 – Kunstraum53, HILDESHEIM [GER]
08.11.19 – Wommel, WOMMELGEM [BE]
09.11.19 – Zorba,w/Leroy Se Meurt PARIS [FR]
16.11.19 – Studio De Krim, DRIEBERGEN [NL]
08.05.19 – OUR NEW EP DREIHEIT IS ANNOUNCED!
We are very proud to announce that soon our new ep DREIHEIT will be out there for your listening pleasure!!
On 12″ released by Onrijn Records 🚀 Listen to the snippets!
07.05.19 – STAATSEINDE & WOUT WAANDERS @ ZWARTE CROSS!
We are happy to confirm that we play on one of the biggest festivals of Holland together with Wout Waanders. More info here.
15.03.19 – NEW SHOWS!
We have some new shows coming up. For July we are working on some more gigs together with Wout Waanders being the Intergalactische Revo's. We are very excited and will be able to tell you more in the upcoming days.
Also we can announce our gig at Urban Spree in Berlin for the Enfant Terrible /åtåmåtån night upcoming September! Prior to this gig we are searching for some gigs in Poland. We are in contact with a venue or two, but all help is welcome!
15.03.19 – CAFE LOKAAL WITH PROJEKT NEO AND ANDY DUFTER
We played @ cafe lokaal in Haarlem, together with DJ Andy Dufter and with beers from Projekt Neo!
02.03.19 – CARNAVAL @ JONOSH
For the second time our spaceship landed in OJC Jonosh. This time for the alternative carnival fest. Together with bFAKE, it was a lot of fun.
10.02.19 – STAATSEINDE & WOUT WAANDERS
We are starting our gig year on Februari 10th! Our spaceship will pick up Wout Waanders for our 2nd show as Intergalactische Revolutionairen. This time we land at Gluren bij de Buren for a show at De Villa ouderparticipatiecrèche in Utrecht!
18.11.18 – THE ENCORE OF 2018 – GUT GEMACHT
It was great to be back in Groningen after many years and also Hamburg was freaking fantastic! To everybody involved we say thanks for the great time and the change to get to know eachother and perform some music.
Jamming . Packing . Er gaat niets boven Groningen . Simplon . UP . Het Voorprogramma . Showtime . Beers . Beers . Futuristic taxi ride . Yentl's place in the vinexwijk . More beers . Sleep . Coffee . Slow breakfast . Coffee . Stautobahn . Cranes and other cranes . Entering Hamburg . Tobi . Rob . Ratsherrn . Willst du es auch? . Full-booked restaurants . > City tour . Spazierbier . Gängeviertel . Die Druckerei . DJ Voltura . DJ Voltfest . Berliner Luft . Soli bier . Club Mate . Zugabe . Chaos in der Stadt . Wir reden nicht uber Hitler . Wir tanzen die ganze Nacht . Gut Gemacht . More boozed up Club Mate . Short night . Flee market . Frühstuck im Karo Ecke . Very fast and empty Autobahn . Home . Sleep . Tired . We want more !
And as always after a set of gigs, even when it just are two-in-a-row concerts we have this tour-blues feeling. It's also an inspiration to write new songs and start working on our plans for 2019. We feel the need to do more gigs, so we start right now with planning… where will we go; Germany, Belgium, back to Scandinavia, go to new places,…
You know how to reach us if you are interested in having us!
We'll see where we end up… and maybe we see you again soon!
04.11.2018 – CHAOS IN DER STADT – UPCOMING SHOWS IN GRONINGEN AND HAMBURG
In a few weeks we have two gigs in the cities of Groningen and Hamburg. We have added some new songs to the setlist and since we are in the middle of the recording sessions for a new EP/album we are also jamming a lot. We are heading in many different directions, from 90's sounds and EBM to psychedelic 60's electronics, of which you can find a little snippet from our studio below.
See you in a few weeks!
14.11.18 – Simplon, GRONINGEN
15.11.18 – Drückerei im Gaengeviertel, HAMBURG [GER]
21.09.2018 – REMIX BUTSENZELLERS "VOTESHUTUPWORKCONSUME" AND A BRAND NEW TRACK "ZUSAMMEN" FOR DATO DUO COMPILATION "TOGETHER"
We are busy with some new materia, some releases are in the pipeline and some tracks are released. We made a Belgium style new beat remix for our Antwerp friend Butsenzeller featured on his b-side single track 'Voteshutupworkconsume' taken from his 'half a century' 7″ and we made a track with the funny and toyfull synthesizer Dato DUO. The track is called 'Zusammen' and is available as digital release 'Together!' where with some great other artists. Releaseparty wil be on 23rd of september.
28.08.2018 – GREAT SUMMER GIGS
We had some great gigs this summer. Wild West brew fest Amsterdam, Jonosh Heusden, boatparty Den Bosch. But the best gig we did @ Kalabalik på Tyrolen in Sweden. We enjoy that a lot and met some great nice people and nice artists. Hope to be back some day!
08.05.2018 – NEW RELEASE: REPA (Refix edit) on WAVE EARPLUG NR.2
26.04.2018 – NEUE WELLE 3.0 DURING KONINGSNACHT @ AVERECHTS!
Say hello to Metzger Pat! Sometimes things go fast… so next week at
Averechts' Koningsnacht we will be performing as a three-piece for a big part of the show and include some new work!
12.04.18 – END OF AUGUST SHORT SCANDINAVIA TOUR
We are very excited to announce our appearance at Kalabalik på Tyrolen 2018 with the Enfant Terrible Label showcase at the eight annual festival from Klubb Kalabalik.
A progressive D.I.Y synth / wave / post-punk festival taking place just outside the small city of Alvesta, Sweden. At a dreamy 1960's location presenting an eccentric and unique mixture of contemporary music in a surreal setting. A retro-futuristic blend between the traditional and the unconventional. Beside this showcase Enfant Terrible is working on some more shows around this date, so be prepared for some more dates in the area to come.
01.04.2018 – CRAZY EARTHLINGS COLLAB TAPE #1 – RELEASE AND PARTY!!
Artwork: Salvija Vaičikonytė (Salvija ART)
We are very happy to announce our next release with a releaseparty on Fool's Day! 7 artists have collaborate on this 11 track tape. The release and party will be on april 1st, 2018. The album will be available on our bandcamp site where you can order the limited to 111 copy tape (with download code) or a digital release.
We want to thank al the collaborating artists: Arpatle, Butsenzeller, Sarah Malpass, Sololust, Lovataraxx, Wout Waanders and Zacki. Also a special thanks to: Salvija ART who made our tape cover!
ORDER CRAZY EARTHLINGS COLLAB TAPE NOW!!
Over the past decade we have met many earthlings. The idea for a collaboration project dates back to 2013 when Zacki from the German outfit UiJuiJui wrote the lyrics for a song named 'Crazy Earthlings' that he performed together with us on a concert in Lüneburg. In the years that followed we met several artists with whom they shared an overlapping interest in music.
In 2017 we were was asked to participate in the Nijmeegse Kunstnacht to set up a show with a local poet/writer for a three-in-a-row concert. The sci-fi poetry of Wout Waanders fitted so well with our music the initial collaboration idea from a few years back was rocket launched into the "Crazy Earthlings Collab" project. A selection of the songs we wrote for the show were recorded and Zacki was contacted to do the vocals to the song that logically became the title track of the tape.
THE CRAZY EARTHLINGS COLLAB TAPE – Expected April 1st
The idea started in 2013 when we did a small mini tour in Germany and did a song with Zacki Boy from German electro outfit UiJuiJui. The song was named Crazy Earthlings and paved the road for the idea to work together with other earthlings to record some songs. This vague idea suddenly was catapulted into a real project after we were asked by an art festival in Nijmegen to work together with writer/poet Wout Waanders and create a set for a show at the art festival. From there it went fast and we gathered with more and more artists to collab with. In the upcoming weeks we will announce the collaborating artists.
Here a two teaser pictures…
REPA (REFIX EDIT) – Expected end of April
Back to the Wave Earplug release… This includes our latest version of 'Repa' that was originally our first demo of the song. In that period we were looking for something different which resulted in the B-side of our 7″ Ende der Zukunft. After Staatseinde became a duo we heared the original demo version and reshaped it into todays live version that we finally recorded for this compilation release. Expected release date will be somewhere at the end of April.
30.12.17 – 02.01.2018 – DATO DUO RECORDING SESSION
We were asked by Martijn van Gessel from our label Enfant Terrible to record some songs with a new synth that soon will be available on the market. The Dato Duo is an intuitive synthesizer for two. During two session we gave it a try and recorded three songs. We used the Dato as a bass synth, as a sequencer and we sampled the drum sounds. We also decided to use some other new and old instruments.
17.12.17 – THE ENCORE OF 2017
The last shows of the year took place in Belgium and France and we are very overwhelmed by the greatness of everything and everybody involved. We had a blast!
Three days with awesome like minded souls!
Rehearsal . Getting around the traffic jams . Belgium . Antwerp . Borgerhout . D'n Bootsie Butsenzeller . Koffie . François Du Painlait . Beer tasting . Selfie . Isabel Mertens . Salie thee . Butsencurry . Gitanes antwerpen . Marc . Gitaneller Nights . Zukunft Trio . Drinking . Extra jam . Drinking . Midnight vocal jamming . … . Coffee . Breakfast . GPS fail route . Gent . Muziekcentrum Kinky Star . The soundguys – sorry we forgot your names… . Hamburgers . Sing-a-long audience . sing-a-long-every-song HerrNia Jonas . Jeroen Jacobs Photo Projects . Wouter De Sutter . Jam encore . DJ Stijn M Kwntn . Salvija Vaičikonytė . Can you draw yourself? . Vinyl digging at Frank till 5 . … . Coffee . France . Lille . Macarons . Walking into a Christmas market and how to get out of there as soon as possible . CCL-Lille . Jean-philippe Ribon . Coffee . Fastest soundcheck ever . Beer tasting . Apigor Lumene . Honorine Poisson Entertainment . Drive with a dead girl . Gérald French comedy singing . Volcan La Pete . Showtime . Dancefloor madness . Роман Дювал от Франция . T-Shirts landing on our heads . Topless dancing . Topless girl . Encore . Dancing . Encore . Dancing . Encore . Encore . Encore . Dance till you drop . Encore . Repeat . Encore . Repeat . Encore . Repeat . STOP! . 4h in the morning drive . Coffee . More driving . Home . Sleep . Feeling blessed . …
Thanks again, including those who's names we forgot or don't know; we hope to see you all again in 2018!
18.12.17 – VIVE LA LILLE – 22 SECONDS OF LCC PARTY VIBE ON 'VOLAR'!
16.12.17 – KINKY STAR ENCORE JAM VIDEO "GUT GEMACHT" BY WOUTER DE SUTTER
16.12.17 – KINKY STAR PICTURE SERIE BY JEROEN JACOBS
Click to go to the full size pictures (facebook).
16.11.17 – PEEK-A-BOO REVIEW FROM NEUE ZYKLUS
Link to the review: Peek-a-boo website
Dutch minimal synth-duo Der Neo (synths, vocals) and Andy Dufter (synth, programming, vocals) have already implemented various musical attacks on the 'electro-world'. 'Neue Niederländische Welle' music, they call it. In September Neue Zyklus, their 6-song debut EP, will be released on Enfant Terrible. The EP will be limited to 250 copies only, and it's finger-licking good, so I would recommend to the lovers of cool Minimal Synth-Wave, order it fast! That's the only thing we can say after just a listening a couple of … or rather …. 10 times to it.
Min Min instantly sets the tone. Vocoder cuts-up vocals, a pounding drum machine mixed with some amazing retro sounding analog pleasure. It sounds retrospective as well as futuristic, sounds simple but it isn't, it sounds like a wall. Only some 4 minutes later, Kosmos drills a way towards your eardrums. Sung in German, the song sounds very poppy and retro and it reminds me a little of Welle:Erdball.
Then we will get a cover-version of I Would Die 4 You (from Prince), although under the name Darling. Taking-on a song of the godfather of pop and getting away with it, it works out pretty well for Staatseinde! A delicious eighties Synth-pop sound with a melange of synths really revives this song.
But enough melancholy, time for tempo and synth-pop of the better kind with Just Chaos. It's not very recognisable but the original is from Ace Of Base! Don't let the song title misguide you … this is beautiful, melodic, well-sounding synth-pop that flashes you back to the eighties.
And then again, it's back to Welle:Erball sounds with Volar. Although I don't think the Commodore 64 was taken down from the shelves, it surely sounds like that. Almost a sing-a-long if you hear the catchy melody. It makes you feel happy while sliding with wiggling hips across the foggy dance floor.
Unfortunately, we have to make do with these only these 6 tracks on this EP. So, Yedo is the closure song and proves once more this band can do it all. It's up-tempo, hooky, strong and slamming… take all those ingredients together and you get damn close to EBM. Some more aggression in the build-up, though it is still the synths that take the upper hand. In a near mythical atmosphere, the super dry rhythms continue to roll and thunder to the bitter end.
With this Neue Zyklus EP Staatseinde put themselves firmly on the electro-world map. The Dutch duo also included a fancy business card with a golden bow logo.
Jurgen BRAECKEVELT
16/11/2017
ORDER NOW:
NEUE ZYKLUS [2017] // 12″ ET054, Enfant Terrible
limited edition, 250 copies, risopgraph printed sleeve (order here)
Tracklist:
A1 – Min Min
A2 – Kosmos
A3 – Darling
B1 – Just Chaos
B2 – Volar
B3 – Yedo

Music by Staatseinde
except for A3 original by Prince and the Revolution
and B1 original by Ace of Base
Recorded by Staatseinde
Mastered by Ruud Lekx
28.08.17 – STAATSEINDE NEUE ZYKLUS TOUR '17/'18
After our summer break that included holidays for both of us and also some real pleasant festivals we are now working on a show around our new 12″ record that coming mid September! Below you can see the list of shows that we plan for this tour. Beside the tour we also have a one-off collab with spoken word master Wout Waanders for the Kunstnacht in Nijmegen.
We hope to see you soon!
15.09.17 – Weemoed @ Vrankrijk w/ Sudeten Creche (uk), AMSTERDAM
23.09.17 – Nijmeegse Kunstnacht @ Extrapool – collab w/ Wout Waanders (nl), NIJMEGEN
11.11.17 – Lemmy's Biercafé w/ Neobosski Tap take-over, LEIDEN
18.11.17 – Enfant Terrible Label Night @ Gifgrond, TILBURG
01.12.17 – De Gonz, GOUDA
14.12.17 – Gitanes, ANTWERPEN [B]
15.12.17 – Kinky Star, GENT [B]
Want to book us, mail to info(@)staatseinde(dot)com
Neue Zyklus will be released by Enfant Terrible as a 12″ limited edition of 250 copies with risopgraph printed sleeve. Pre-order here to be one of the first to hear our new record!
Release and pre-order shippings are to be expected mid September!
17.07.27 – MORE SUMMER FESTIVALS
We are enjoying a little summer break, but we thought to share this with you: We've just been added to the August 20 line-up of A Lazy Sunday Afternoon. Come hang out with us and be lazy as f*€k or for God's sake; start dancing instead (please without halleluja's!)!
And don't forget about this one -> A week after we will – again, and for the 5th time – perform at Germany's most awesome small festival Obernair which is held from Friday 25th until Saturday 26th of August. Be part of the music and don't miss this one! We will perform in the tent again, so expect a late night dance party.
Be part of the music!
21.06.17 – FESTIVAL SUMMER
Although we keep the summer a bit low profile in perspective of our upcoming 12″ release later this year you will be able to spot us this summer. Have a look in our agenda.
First summer gig will take place Sunday 9th of July when we perform at Stadstuinen Festival in Almere. For the full festival program see this folder.
20.05.17 – UPCOMING SHOWS AND BOOKINGS
With the upcoming 12″ on Enfant Terrible after the summer we plan to do lots of shows to promote the record and play these great new tracks and more live. Keep an eye out on the calander for the latest shows added. We will also do a few summer festivals where we perform a selection of songs, both from the old days and new meterial.
Have a good summer and hope to see you later this year!
05.05.17 – NEW RELEASE – ZYKLUS ON WAVE EARPLUG No.1 COMPILATION LP (4MG RECORDS)
The 2nd release of this year contains a brand new song on Slovakian label 4MG's compilation LP Wave Earplug No.1. The song has only been written last februari and is certainly our fastest song-release so far! We've heared the preview of the record, including all the other artists and we can already tell you that it is a very inspiring selection of underground electro / wave artist from all over Europe. The release date is scheduled for May 1st. But keep an eye out for the exact date of availability. We'll update you on both our website and facebook when the vinyls have arrived!
UPDATE: Vinyls have arrived, you can now order by sending us and e-mail (info-at-staatseinde-dot-com)
Unumkehrbar, Unverkennbar
stürzt der Mensch sich in Tiefen des Abgrunds
01.02.17 – RE-ISSUE OF OUR 1ST 7″ EINDPLANEET
It's going to be a year full of releases from us, so why not add an extra release to it?! That is why we decided to celebrate both our 86th and 87th show with a re-issue of our first single. It has a unique artwork, based on the original design. 6 colours and only 12 pieces available.
Online orders can be placed by sending an e-mail to: info@staatseinde.com
04.01.17 – WE ARE RECORDING!
So… you might think its a little quiet.
Well… actually we are more busy than ever.
Don't worry. Later this year we will do some shows, and we'll be releasing some material (if all goes as planned).
01.12.16 – THAT TIME OF THE YEAR… LAST SHOW OF 2016 @ KARGADOOR, UTRECHT
The small and authentic wharf cellar of De Kargadoor will be the place to be to see our last show of this year on November 25th. We will perform a mix of new and old material, after which we will rock the garage to record some new work for 2017! Be there or be VIERKANT!
19.08.16 – ORDER NOW: TE LOST IN TIME TAPES ON BANDCAMP
Today we release our brand new cassette at Obernair (Dorfmark, Germany). But beside the real thing you can now also order it as digital release on Bandcamp.
If you want the tape included you can pay €2,- extra + additional shippingcosts.
Order it here:
https://staatseinde.bandcamp.com/album/the-lost-in-time-tapes-10th-anniversary
12.08.16 – EXCLUSIVE PREMIERE BY REPARTISERAREN: ANDERS
Swedish blog-zine and label has premiered another of our songs from the upcoming tape release, here is Anders!
09.08.16 – PRE-RELEASING NOT ENOUGH LOVE
Our tape-release of the "Lost in Time Tapes" is very soon. Releasing the tape in 10 days on Festival Obernair we'd like to give you some previews by pre-releasing one of the tracks.
The tape features an overview of the past decade of the band. Not Enough Love is one of our older tracks and was originally recorded for our debut album [ENTER]. Why it didn't make it to the album back then? It didn't fit in. The song didn't feel ready. Early 2016, after the shocking news of the decease of Frau Jacke, Koen van den Berg, who recorded the song at the time had an intuition and modified the track in such a way it was finally finished and had to be on the tape. Her death also gave the selection of songs for this tape a new dimension, although this track would probably have made it on the tape anyway.
01.08.16 – ES GIBT 'N RICHTIG GEILES WORT, DAS LERNT MAN NÜR AUF OBERNAIR
Kommt allen und lass uns zusammen das Repa lied singen!
07.07.16 – (P)REVIEW OF THE LOST IN TIME TAPES BY ENFANT TERRIBLE
This year is our 10th anniversary we have a tape release coming up! We celebrate a decade of Staatseinde by releasing the tape at Festival Obernair in Germany where we perform on August, Friday 19th at 21h on the mainstage.
To get an idea of what is coming read the (p)review by Enfant Terrible here.
01.06.16 – ENDE DER ZUKUNFT PRÄSENTIERT… A NEW NIGHT OF ELECTRONIC MUSIC
doors: 20:30
start: 20:30
end: 04:00
fee: 6 euro
(3 euro's after 23h, free entrance from 01h)
This 2nd edition presents a wide range of electronic lust for your ears. Proven live sensation Pocket Knife Army from Utrecht sounds like the lovechild of Thom Yorke and Imogen Heap. Peter Piek from Leipzig is a painter and singer-songwriter. Recently he started adding electronic elements in his shows and will do a special electro-set. Two more Utrecht based acts this night. One-man synthpop-army Sololust makes a new live set for almost every show he does and Staatseinde will let you hear their latest work. Ende der Zukunft will also deliver the Vitamine ACU dj's of tonight with dj-duo Klankmenger from Zeist.
28.04.16 – GET A FEEL OF GIFGROND #51
The lovely people from Gifgrond made a video of the performances of the night. It includes our single 'Wir Gehen Nicht Mehr Weg' and our cover version of 'I Would Die 4 U'.
Watch the Facebook Video here.
The day after the dead of His Purple Highness we felt this bassline was ready for a Staatseinde version. Another day later we performed our version of 'I Would Die 4 U' at Gifgrond in Tilburg. 2 days later we recorded the track in our studio and made a DIY music video.
06.04.16 – NEXT SHOW @ GIFGROND, TILBURG ON 23.04.16
In about 3 weeks we will perform at Gifgrond in Tilburg, an independent podium for outlaw music. We have wonderful memories of our last show we did 5 years ago and are really looking forward to go back to this wonderful place! Gifgrond is a way of sharing and celebrating the different, non pretentious, genuine, marginalised, self made, self organised, independent, non conformist ideas of music.
16.03.16 – LIVE VIDEO FROM THE ARE
Last friday (11.03.16) we performed in The ARE on MerweRTV. Here are 2 songs from the show.
14.03.16 – STAATSEINDE: 10TH ANNIVERSARY!
On June 6th, 2006, Staatseinde played their first ever show at Festival Per Expressie in Amersfoort. This summer that will be 10 years ago! For this occasion we are working on a release of a 'new' record. The Lost in Time Tapes will be released on cassette tape and features a selection of unreleased tracks from the past 10 years, from old demo songs to more recent studio recordings.
18.01.16 – GONZO CIRCUS MAGAZINE #118 – REVIEW, ENDE DER ZUKUNFT
"…Met 'Wir Gehen Nicht Mehr Weg' heeft het Utrechtse Staatseinde een onvervalste danshit beet, die met gemak een elegante spreidstand over veertig jaar elektronische muziekgeschiedenis tot een goed einde brengt. Ook de chaotische ommezijde valt ons in de smaak, al hangt er een Hollandse pils-lucht aan de (nochtans Duitstalige) samenzang. We vergeven Staatseinde dat ze er live uitzien als een kruising tussen een bebaarde Devo en Gary Numan met een omgekeerde blikken vuilnisbak op zijn hoofd, en blijven hen volgen!…"
(English translation):
With 'Wir Gehen Nicht Mehr Weg', Utrecht based Staatseinde has an unadulterated dance hit, which easily, elegantly straddling, brings forty years of electronic music to a successful conclusion. The chaotic reverse is also our cup of tea, altough there hangs a Dutch lager-air in the air to the (however in German) vocals. We forgive Staatseinde that they look like a cross between a bearded Devo and Gary Numan with an inverted garbage cans on his head when performing live, and continue to follow them!
14.12.15 – REJOY OUR LATEST SHOW!
In addition to the news that Staatseinde will continue as a duo we have this video for you from our latest live-show.
12.12.15 – ENDE DER ZUKUNFT REVIEW BY JUNO RECORDS
Enfant Terrible is on one of their famous rolls as of late, and right off the back of an excellent EP from Sololust, the label drop an EP by Utrecht minimal electronics deviant, Staatseinde. "Wir Gehen Nicht Mehr Weg" is a fast-paced electro-leaning cut that brings back all the best of the 1980s – the chirpy, Germanic vocals, the wonky baselines and, of course, that inimitable metallic drum machine flex that rattles on ever so well. "Repa" goes for the same approach and it comes out winning on all accounts; the wavey rave melodies, the bittersweet bundles of melodies, and those distant vocals.
12.12.15 – STAATSEINDE CONTINUES AS A DUO
Staatseinde has gone through many line-up changes over the years. Frau Umlaut joined us in 2011 and we have done some great shows and had a lot of fun over the past 4 years. Whether we will continue as a duo or expand again, you never know… The future will tell!
29.11.15 – WHAT A NIGHT!
What a great time we had at the lovely ACU. Really big shout out to all involved making this night a blast! Butsenzeller and We Love People in Bearsuits for their great shows, Stroombeestje for the most amazing visuals that really gave that finishing touch to our performance, the ACU-crew, Frau Umlaut, the ex-Doctor, Mr Zugabe, the photographers (Jerry van Vliet and Utrecht Roxx), the audience,… We were great!
Picture by Utrecht Roxx click picture to see all pictures
26.11.15 – WUNDERKAFFEE
This weekend we will release our new 7 inch "Ende der Zukunft" in ACU during "Ende der Zukunft Präsentiert" where we will perform alongside Butsenzeller (BE) and We Love People in Bearsuits (NL).
When buying our single you will get a free reparierbier including a download-code for a special digital remix release from our track "Repa".
02.11.15 – REPA!
Repartiseraren have gotten the exclusivity of premiering "Repa" from our forthcoming release "Ende der Zukunft" on Enfant Terrible (Petit Enfant 012), More info about the upcoming release on: www.enfant-terrible.nl
28.10.15 – ENDE DER ZUKUNFT PRÄSENTIERT!
In exactly one month Staatseinde will host it's own event. We will bring you two great artists: Butsenzeller (BE), We Love People in Bearsuits (Utr) and of course Staatseinde will hit the stage as well. After the live performances several artists will spin the decks. It is going to be awesome 🙂
doors: 20:30
start: 21:00
end: 04:00
fee: 6 euro
(3 euro's after midnight)
A night full of rockin' synths, danceable wave, neue welle and stomping electro!!!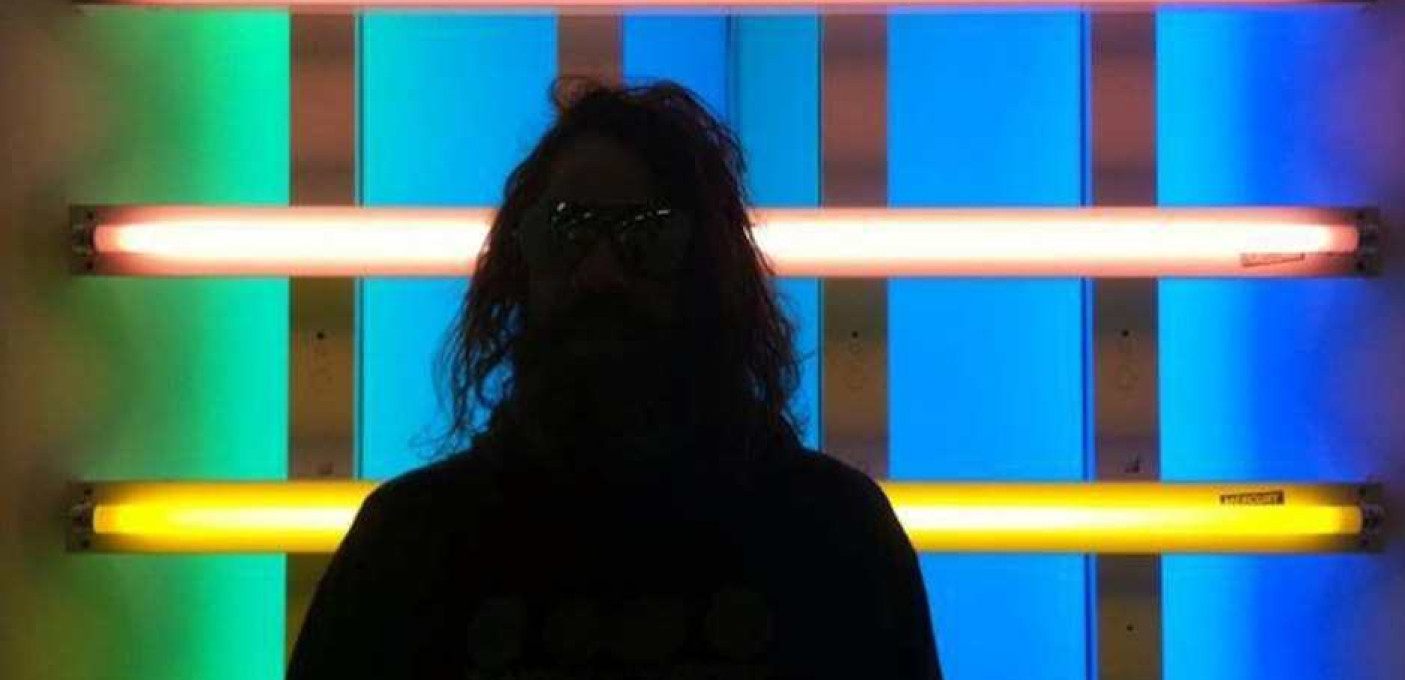 Welcome to the crazy, parralel universe of Butsenzeller, Antwerps well known bearded cult-dude. He is touring his latest record "Seqs & Drums & Rockin' Synths" which came out on UK based label Jesus Factory as eye-blinding-green vinyl earlier this year. What this man does to dance music is what the Sex Pistols did to rock'n'roll.
In the past Geert 'Bootsie' Budts was the drummer of (too many) bands like Traktor and DAAU (Die Anarchistische Abendunterhaltung), delivered beats and samples for artists like Kylie Minogue, Helmut Lotti and Electric Alleycat and worked together with Pieter Embrechts, Nikkie Van Lierop, Occupy Antwerp and many more.
We Love People In Bearsuits from Utrecht is out there since 2007. Their rocky music leans on Germany's danceable New Wave from the 80s, also known as Neue Deutsche Welle. After a few years of silence the band came back from the forrest earlier this year. This time without their bearsuits and with more music.
And then its up to us. With a pretty much completely changed instrumentation, we will probably sound even more electronic and make it even easier for you to dance on our neue neue welle sound.
The evening becomes night with several dj-sets and mash-ups from artists seen live during the night. Butsenzeller dj-set, Dufter & Der Neo and We Love Bearsuits dj-set. Visuals are brought by the one and only Stroombeestje. Expect intergalactic, überdancable and rockin' music from the 80's all the way to the future and back to the past.
04.10.15 – RADIO RESISTENCIA FOR INTERGALACTIC FM TO BE RECORDED ON OCT. 18th IN UTRECHT
"alles is anders dan je gewend bent"
Half a year and a huge metamorphosis later, Staatseinde will be back on stage! Since the departure of our drummer most of our stage set-up has got a make-over. From now on our shows will be really different from how you remember us.
During the day on sunday, October 18th you can enjoy this electronic radio show for Radio Resistencia, organized by Enfant Terrible and later to be broadcasted on earths most alienated radio station Intergalactic FM.
See you in Kapitaal, Plompetorengrach 4, 3512 CC Utrecht
15:00h – 18:00h, free entrance
15.09.15 – REVOLUTIONS PER DAY…
Enfant Terrible looking forward to our upcoming release:
https://roundsperday.wordpress.com/2015/09/14/petit-enfant-series-return-sololust-europ-europ-and-staatseinde/
11.09.15 – WIR GEHEN NICHT MEHR WEG
Taken from our upcoming Staatseinde 7 inch "Ende der Zukunft" on Enfant Terrible (Petit Enfant 012), you can now listen to one of the two tracks on Enfant Terribles soundcloud. More info about the upcoming release on: www.enfant-terrible.nl
30.05.15 – WAITING FOR THE SUN RELEASED AS DOWNLOADABLE QR-CODE ON COLLABORATION BREW BY RUIG BIER AND ROOIE DOP!
Finally it is here in 75cl bottles: Dark Storm is a collaboration brew from RUIG Bier and Rooie Dop. It is an 11% Dark Barley Wine. Very limited edition in hand-numbered bottles and now available at Berts Bierhuis (Twijnstraat), Utrecht, The Netherlands.
As you may or may not know RUIG Bier regularly place a scannable QR code on the bottles linking to a band. This time they chose us, Staatseinde. If you can't lay your hands on a bottle you can also listen to "Waiting for the Sun" here:
We also made a nice video including an exclusive intro with unreleased material from the "Enter" recording session named "Signale: Ein Weltraumabenteuer".
Cheers!
05.03.15 – ANTWERP GIG TO BECOME A DJ-SET!
Due to the sudden seperating of our drummer we are very sad to tell you that we won't be able to do a regular live show in Antwerp on March 27 at "Het Bos". Since it's very close to the gig we it didn't feel right to retrieve and not show up. Therefor we will do a dj-set where we will include some Staatseinde tunes.
03.03.15 – THE DOCTOR HAS LEFT THE BUILDING!
After 9 years of being the Slacht-Zeuger for Staatseinde the Doctor has decided to leave earth immediately. No goodbyes and also no more shows with the Doctor, his departing is irreversible! So we say goodbye and thank him for his labor on earth. With him goes our mothership; no more crew changes. We are the last remaining members of Staatseinde and are here to stay!
02.01.15 – HALLO BELGIUM, HELLO BUTSENZELLER – "SEQS & DRUMS & ROCKIN' SYNTHS" RELEASEPARTEÉ!
Yeah! Finally: we will come to Belgium. On Saturday March 27 we will have our first Belgium show at "Het Bos" in Antwerp. We will support local electro hero Butsenzeller on his releaseshow! King Champion Sounds (NL, mét ex Exer Sok) will also perform. We are really looking forward to it; see you there!
02.01.15 – HAPPY NEW RELEASE YEAR!
Staatseinde has been busy recording last year. Ok, actually we've been recording new songs since early 2013 as you might have seen here on the website as on our facebook page. And finally we will also release some new tunes again!
First we will do a digital release. It will be released as a QR-code accompanying a collaboration brew beer release by RUIG Bier and Rooie Dop from Utrecht. Our song "Waiting for the Sun" will be part of the limited edition brew "Black Storm", a very dark barley wine. And at the end of the year we will have a new 7″ release. We give you more info soon, but here is a hint: It's including more beer. There will be a limited edition beer specially brewed for us by Neobosski: say cheers!
01.11.14 – STAATSEINDE TO BE PERFORMING IN ACU
Our final show of the year will take place during the Afterbuzzer, Festival de Bestuivings afterparty. Also on stage are dub/reggae band Independant Intavenshan and many dj's among which our own DJ Andy Dufter. More info: www.pollination.nl
18.08.14 – HALLOWEEN – FREE CONCERT IN UTRECHT
This autumn Staatseinde is back on October 30th with a 1 hour live performance! It will be at the Halloween party in Hofman Café. Be there in your freak cloths or alien suit and come dance with us!
11.06.14 – BACK TO DE VINGER!
06.06.14 – VAN STAATSBEGIN NAAR STAATSEINDE
Tomorrow a very unique Staatseinde performance will take place. At CultFest a 2 hour set is being unleashed on humanity! An inside-musical view of their transformation to the human form, from building up their 'raumschiff', testing it in jams and soundscapes ending up flying through the universe and performing their greatest hits.
01.05.14 – LIEBE NACHBARN
3 shows coming up, starting with the Club in Utrecht tonight. Time to spread a new song among you humans: Enjoy!
UPCOMING SHOWS
29.05.14 – Club 3voor12 Utrecht, dB's Studio, UTRECHT
31.05.14 – Counter Culture Festival, UTRECHT
07.06.14 – Cultfest, UTRECHT
01.05.14 – 3 C's AND 3x UTRECHT
We are proud to announce that we'll play 3 shows in Utrecht at the end of May and early June! On May 29 we start at Club 3voor 12 utrecht, 2 days later you'll find us on the mainstage at Counter Culture Festival en a week later we're performing at Cultfest!
01.01.14 – NEW YEAR MADHOUSE
Happy New Earth Year to all of you! 2013 has been a crazy year for us. We didn't do that many shows unfortunate but the shows we did were awesome! The highlights of our year?! Definatly the "Liebe Nachbarn Tour" and for the Kommander a solo-set in China! Also it was great fun that we started with the Staatseinde DJ-set which evolved through the year and gets more Staatseinde-like everytime we do it.
We want to celebrate the new year with you at a nice collaboration house party from Pollination and Enny Vrede where the Staatseinde DJ's will be present. More info HERE. See you around!!!
15.11.13 – SPACE ON EARTH
The last shows of 2013 are on earth but for us it's more like going home. On November 23rd we will do a dj-set at Brulboei – ACU in Space in ACU, Utrecht and on Decembers friday the 13th we will play a live gig at Numoon: Space is the Place Festival in Grounds, our first show in Rotterdam. Would be great to see you there to space out of 2013!
01.10.13 – 中国:你准备好了吗?!
YES, what you are reading is Chinese: It means Kommander Neorej will be doing a dj-set in Nanjing's Castle Bar (26.10) and a very unique solo performance in Shanghai on October 27th in the Yuyintang (The Livehouse)! Beside some European elektro and synthesizer sounds the Kommander will be spinning some brand new Staatseinde tunes, instrumentals and old songs and sing-a-long Asian style with a few of them!
27.10.13 – 上海 – 育音堂 – 中国 | Yuyintang, SHANGHAI [CN]
26.10.13 – 南京 – 古堡酒吧 – 中国 | Castle Bar (DJ-set), NANJING [CN]
So if you happen to be around in (South) East Asia, feel free to come check it out!
23.07.13 – LIEBE NACHBARN
Vielen, vielen Dank an alle die dabei waren, uns geholfen haben und uns so freundlich empfangen haben. Wir haben jetzt schon Heimweh.
Bis sehr schnell!!
. Autobahn . Damenundherren Kulturverein . Tobi . Maziar . Düsseldorf . Sonne . Kuly . Karla . Pizza . Nette Menschen . Toru . Altbier . Schweine Janus . Longest Bar in the World: Crazy Earthlings . Hotel crash . Reparierbier . ARTWON ARTOWN ARTNOW . English Breakfast . Hitze . Autobahn . Düshorn . Schön schön! . Nicole . Marcel . Uwe . Michala . Alex . Melani . Sven . Billie . Stefan . Jan (Groupie!) . Julia . Astra . Warme Raumanzüge . noch mehr Astra . Sauer Power . Sonne . Martha's Schwimmbad . Mehr Sonne . Noch mehr Sonne . Heidegeist . Reparierbier . wieder den Groupie . Autobahn . Kartoffeln . Asta Wohnzimmer . Club Mate . Astra . Pizza . Jimmy Ungarn . Thorben . Mike . Naomi Sample . Nico . UiJuiJui . Travermünder Assis . Mama Lauta . Berndt . Till . Dennis . Tankstelle . Night snack . Sonne . Lüneburg . Autobahn . Middle of Nowhere Restaurant . Erdinger ohne alcohol!?! . >Noch ein bier MIT alcohol . Autobahn . und alle Liebe Nachbarn dass wir versehentlich vergessen war .
01.07.13 – VIELEN DANK OBERNAIR!!! …RADIO TONIGHT
Vielen dank Erdlinge! Staatseinde ist sehr erfreut, dass es uns gelungen ist, bevor Sie zu spielen. Es war wieder großartig! …bis bald!
More Staatseinde? No problem we got it for you. Last Friday we recorded a radioshow with the lovely people from Radio Resistencia which will be broadcasted tonight… keep an eye out on our FB page to see the exact details with weblink and time (probably around 22.00-23.00….)
21.06.13 – NEW MERCH ::: TEES AND BAGS NOEW AVAILABLE!!!
We are very excited to let you know we have new tees and bags in our MERCH section!
19.06.13 – ACHTUNG DAMEN UND HERREN AUS DEM RUHRGEBIET!
Another gig for our Liebe Nachbarn Tour has been booked! On Friday July 19 Staatseinde will gig Damenundherren Kulturverein in Düsseldorf. Come and dance along with us. Show starts at 20.30 sharp!
07.06.13 – STAATSEINDE DJ-SET ON JUNE 7 @ ACU!
A last-minute DJ-set for Inner City Grid Records' 5th Anniversary Party will take place tonight with Kommander Neorej behind the desks. Prepare for some good old 80's, industrial and raw electro!
09.05.13 – LÜNEBURG HERE WE COME
The first gig for our German mini-tour is booked, more info soon!
04.05.13 – ASIAN LATITUDES
Today we had a great studio day. A lot of digital work but also a lot of fun. At the end of the day we went experimental and imported some demo's that Kommander Neorej had created on his travels to the asian latitudes of the globe!
21.04.13 – WE'RE BACK IN THE STUDIO
The songs are starting to sound like the real thing. The Klangmeister and Kommander have recorded the Novation bass synths, the Yamaha Electone C-605 organ, MicroKorg XL and added some more tones using the Roland Juno2 and Korg Poly 800 to give the songs their finishing touch!
09.04.13 – RECORDING THE DOCTOR
The first structures of new songs are made and the time has come to record the Doctor to fill in his drumlines. The first 3 tracks are recorded and eventho it's only the drums they sound really promesing! In two weeks the Klangmeiser and Kommander will start recording the organs, keys and maybe even some vocals…
15.03.13 – STAATSEINDE BACK ON EARTH
After a well deserved holiday on our homeplanet Weltraum Staatseinde is now back in action. The intergalactic collective is locking themselves up in the wharfs of Utrecht to work on new material. To let the humans know they are back the band performed live at ACU where they found a dancable crowd who couldn't get enough of the bouncy electro music! Mission completed!